Mar 15, 2011
A Personal Note from I-Can-Travel
Dear Jani,
When I started
www.I-can-travel.com
my goal was to help the estimated 50 million people with disabilities travel with confidence. I thought it would be helpful to provide them with free resources, destinations and planning tips that they could use whenever they wanted.
I truly believe that travel is a great catalyst. It enables all of us, whether disabled or not, to lead more fulfilling lives by taking us out of our comfort zones. Travel is like a teacher from whom we learn that we can do more than we ever dreamed possible.
Now, as I get more deeply involved in building this site, I realize how much more we can all do through our travels as a community. Through our own efforts and advocacy, we can unite to make the world a more accessible and inclusive place. Our destinations, wherever they may be, in our own community or abroad, should welcome people with disabilities, not merely tolerate them.
Over the next few months I will begin to look at my own new community, Asheville, North Carolina. I'll find out where it is -- and isn't - accessible. I'll talk with community leaders about ways to make it an even more inclusive and welcoming community than it already is. This may take me a while, but when I'm done, I will share what I've learned with you so you can turn around and do the same thing in your own community.
Sincerely,
Steve Wechselblatt
In each newsletter I will feature an event I think you'll be interested in. Feel free to suggest topics.
For History Buffs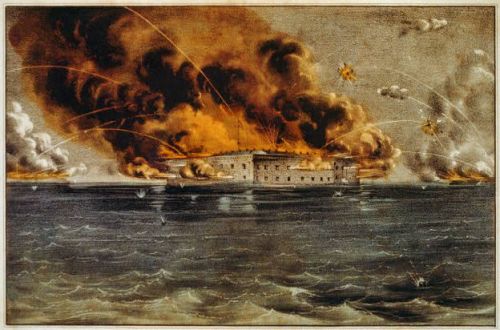 This April 12th marks the 150th anniversary of the firing on Fort Sumter
, the first shots of the Civil War. It would be a great time to visit Charleston, which is commemorating the event in a big way. For a list of special Charleston events you might be interested in attending, see,
http://www.i-can-travel.com/fort-sumter-150/
.
Note: Charleston has a number of handicapped rooms, including the Lodge Alley Inn downtown, the Francis Marion Hotel, Mills House, and the Hampton Inn, to name a few.
Or, do you prefer your history British?
Why not, when it's possible to walk down a Roman Road, when Medieval Churches are an every-day sight, or when Georgian Houses are in every village and Timber-Framed, Thatched Cottages are much in evidence in many areas.
Consider seeing Sandringham, the Norfolk home of The Queen. The woodland around the house is open to visitors all year and there are many walks throughout this very well managed park for all to enjoy freely, with planned routes for the less agile of us. Many more ideas on visiting Norfolk are coming up soon on our blog!
Getting Around
Tens of thousands of people have benefited from portable grab bars while traveling or for use in their homes. There's no need for drilling or stud location. You simply flip two levers to install your portable grab bar. They can be installed or removed in seconds. For more information, see
www.grabitonline.com
.
Share Your Thoughts
We want to tailor our newsletter to address your needs and interests, so we hope you'll engage with us in a bit of future planning.
How could this newsletter have been improved?
What would you like to see in future updates?
What other categories would you like us to cover?
Finally, please tell us about your experiences and share photos or videos with us!
Respond here:
http://www.i-can-travel.com/contact-us/

Manage Your Subscription
Please feel free to share this newsletter with people you think will benefit from it. When doing so, please forward it in its entirety, including our contact and copyright information. Thanks and enjoy!
The i-can-travel newsletter is written by Steve Wechselblatt of i-can-travel.com. 2011 i-can-travel. All Rights Reserved

I-can-travel, 302 Cricklewood Square, Apt. A, Asheville, NC 28804