By Stephen Ashley, Author of Walt Disney World with Disabilities: Unofficial in-depth planning guide for fun, comfort & safety 
You're going to Disney World but you or someone with you has health challenges?  How do you plan? Vacationing at Walt Disney World is a unique experience. It's true for everyone that the better you plan, the more likely you are to enjoy it.  With health conditions the planning phase is even more important. 
When traveling to Disney World, the sooner you can secure any of your reservations the better off you'll be.   Disney is one of the most popular vacation destinations in the entire world, and things can fill up early and fast.  Here are some things that we recommend you take care of as far in advance as possible. 
Mission Space Capsule Exterior
Mission: Space Exterior view of the Building
Toy Story Mania Ride
The ride car is actually an accesible vehicle. It's sitting in a special bay that those with wheelchairs or guest assistance cards can use. The back of the ride car can accept one wheelchair.
1.  Pick your dates.  That seems too simplistic to even put in a list like this.  Yet when traveling to Disney World with health conditions, choosing dates can be complicated.  There are a variety of things to consider including crowd levels and weather conditions.
Large crowds can mean significantly longer wait times in lines for attractions, food and just about anything else.  It can also make it more difficult to navigate a wheelchair or stroller. For some people the stimulation and challenge of navigating in the dense crowds can be stressful.  There's a great service that www.TouringPlans.com offers that predicts crowd conditions day by day at the Disney World parks.  
Then there's weather.  Summer may be too hot and humid for some.   In the winter it can get very cool (though not as cold as in most of the country). This can be wonderful if you're spending most of your time in the parks. Yet if you were planning on swimming, keep in mind that Florida winter temperatures can swing dramatically. Though the Disney resorts usually heat their pools to approximately 82 degrees, we find it too cold because of the air temperature during most of the winter.  However, there are always some brave souls who enjoy their swim regardless.  Most of them are children who would rather turn blue than get out of the water! To help you plan, go to www.weather.com to view weather averages for the Orlando area.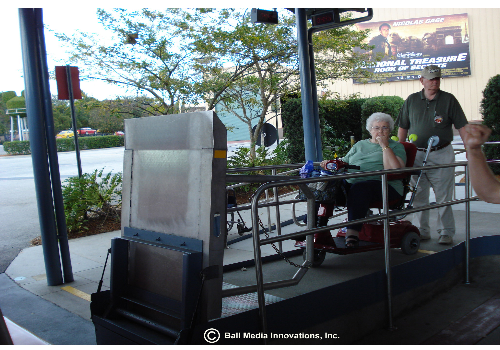 2.  Decide where to stay and book your room.  This is another decision that may be more complex at Disney than at most other destinations. You'll need to decide whether to you stay on Disney property or off.  If you stay on Disney property, choosing the right resort for you can take a lot of thought and research.  Each resort has its own theme and there are different levels of amenities that can impact those with health conditions.  Visit www.Disneyworld.com to begin your research on the resorts. 
While we enjoy the themes and perks of staying at a Disney World resort, there are also some very compelling reasons to stay outside Disney grounds.  One option is to stay in a vacation home where you can have the peace and quiet of a private home to unwind in. Those who have special dietary needs will enjoy a full, working kitchen with everything you need to cook your own meals.  Of course, vacation homes have significantly more space than hotel rooms, and you have the privacy of multiple bedrooms.  Another consideration is that these homes can be significantly less expensive than staying in a hotel. 
3.  Create your schedule of entertainment. You'll need to evaluate and determine which rides and attractions are appealing as well as physically and emotionally compatible.  Our new guidebook, Walt Disney World with Disabilities is full of information to help you decide on what rides and attractions are right for you.  It has the most in-depth descriptions you'll see anywhere of the feel and experience of each attraction. 
After deciding, we then create our own calendar with each day split into three sections – morning, afternoon and evening.  We start by filling in the days we'll be going to a park, and we note which park we'll be in.  If we plan on visiting more than one park on any day, we write that in. By writing all of this down, it helps us to manage the next two steps.   
4.  Make your Dining reservations.  We love the themed restaurants at Disney.  It's part of the fun of visiting Disney for us. Take the time to research the restaurants in the parks, resorts and entertainment areas such as Downtown Disney. You're able to book up to 180 days in advance for many of the restaurants at Disney.  Believe me; people take advantage of this, so get your reservations as soon as possible. Call 407-WDW-DINE.  
Those with special dietary needs or anyone wanting to know more about the restaurants will want to check out our website's restaurant section before you make your reservations.  You can see the restaurants, menus and the special dietary needs policies of the restaurants on www.Diz-Abled.com. 
5. Make other on-site and off-site entertainment reservations.  Will you be participating in other Disney entertainment such as DisneyQuest, miniature golf or their water parks? Will you be going outside of Disney to other Orlando attractions? If so, you'll need to put that in your schedule, buy tickets and make reservations where necessary.  If you plan to check out the Orlando area, research what's available as far in advance as you can. 
It may seem like a lot of effort, but you'll find it's worth it.  Beside, planning for a magical vacation can be a lot of fun.  Have a wonderful trip!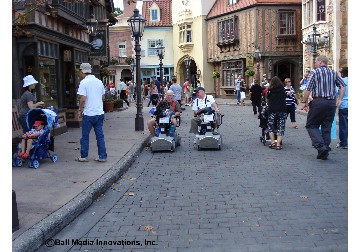 ©Ball Media Innovations, Inc. All rights reserved.
Stephen Ashley is the author of Walt Disney World with Disabilities: Unofficial in-depth planning guide for your fun, comfort and safety. It's a great planning tool for anyone dealing with minor to major health concerns. The book is available on Amazon.com and on the official Walt Disney World© with Health Conditions™ website at www.Diz-Abled.com. 
This article may be reproduced for free on the web provided you include the above credit paragraph, copyright information and live links to www.Diz-Abled.com. If you have an affiliate account with Amazon.com, please feel free to replace our Amazon.com link with your affiliate link to our book on Amazon.com. This article may be reproduced for free in print provided you include the above credit paragraph and copyright information.
(Please note: If there's anything you wish to have changed, added or deleted, please feel free to let us know.  We'd be happy to make changes to customize this article for you.  We understand that your site may have different policies and we're usually able to comply.  We can also customize this article for your readers needs.  Lastly, we can create custom articles for your site or publication that is designed specifically for your readers. Email your request to info@Diz-Abled.com)